Home
/
Higolot™ Automatic Pet Hair Removal Comb
Good helper for pet hair removal!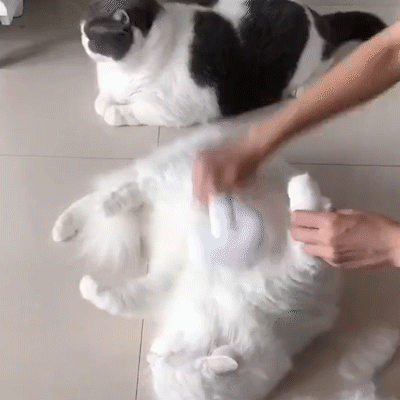 Features
EFFECTIVE - Our reusable pet hair grooming tool removes all the dead hair and tangles from your cat or dog. Use it once a week for a few minutes and keep your furniture and floors clear of pet hair for the rest of the week. The wide brush head allows you to brush your pet effortlessly.
FUNCTIONAL- With our pet hair brush, you can simply brush your pet and remove all loose hair and mats and use the automatic button to remove fur from the stainless-steel brush head. Suitable for all pet sizes with all hair types. The brush comes with a Crystal-clear cover to protect the brush head when stored.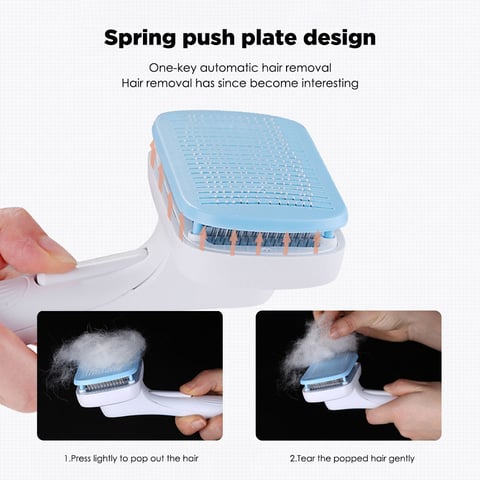 REUSEABLE - Our pet hair comb can be washed with light soap and water over and over again without damaging the product.
COMFORTABLE- Featuring ergonomic non-slip handle, which lets you gently brush your pet as long as you want without getting your hands tired, while your pet enjoys and appreciates your indulgence.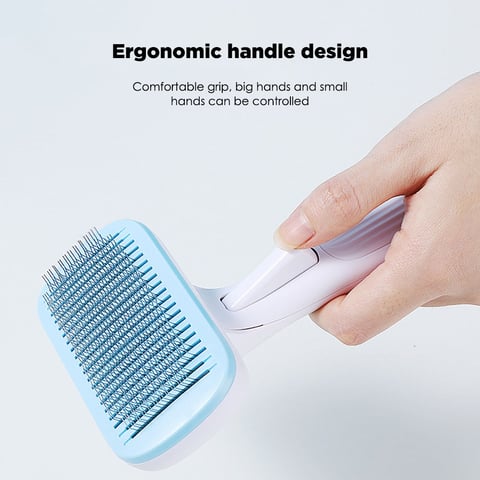 Specification
Material: TPR+ABS+Steel needle
Color: Pink,Gray,Green,Blue
Size: 19.5*10.8*6.5cm
Type A: Suitable for long-haired dogs
Type B: Suitable for medium-length and short-haired dogs and cats
Type C: Suitable for short-haired dogs and cats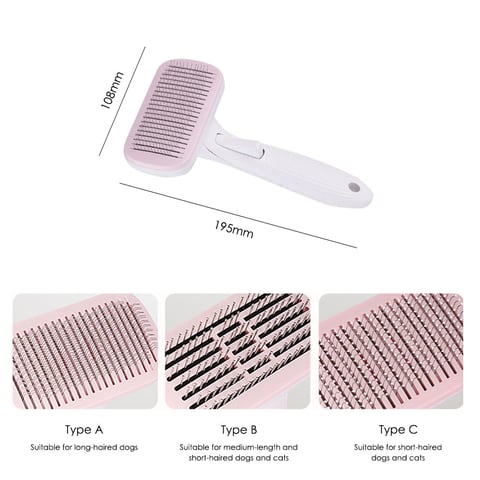 Package Include
1*Automatic Pet Hair Removal Comb