Home
/
Higolot™ Data cable storage bag
Are you still annoyed that the twisted data cable is not easy to carry
This is a practical data cable storage bag!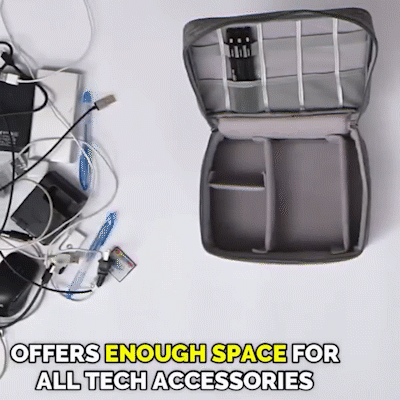 Features
Surface waterproof fabric: Our product uses cationic waterproof fabric to protect your electronic products.
Portable handle: Convenient handle design, so you don't have to worry about carrying problems during travel.
Detailed internal design: The internal design of the product is elastic partition belt, visible mesh bag and nylon zipper. You can allocate their placement positions according to the size of digital products.
Wide range of applications: Our product can not only place most digital products, but also stationery and cosmetics under a certain size.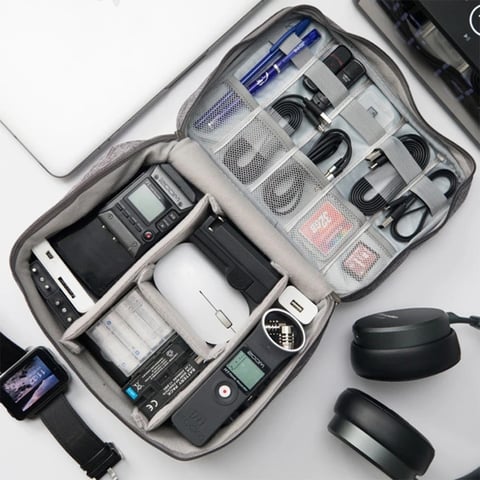 Specifications
Material: Cationic 300D
Weight: 126 grams
Color: purple, black, wine red, light grey, cyan, lake blue
Size: 24*17*3cm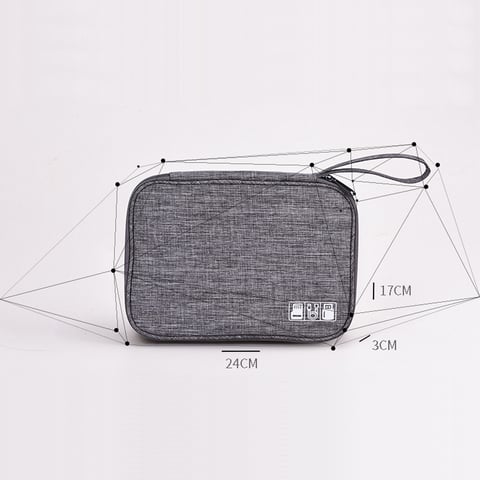 Package includes