Home
/
Higolot™ Easter flannel Gnome ornaments with lights
The Swedish Nisse(also known as the Tomte or Gnome) is a mythological creature from Scandinavian folklore. According to tradition the Nisse lives in the houses and barns of the homestead and secretly acts as their guardian. If treated well they protect the family from evil and misfortune.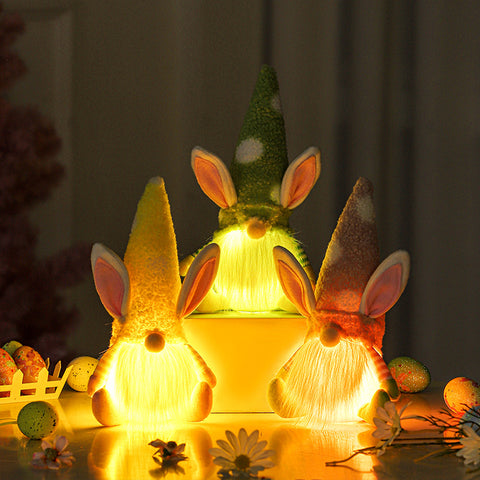 Features
Best Decorations For Home

----

100% HANDMADE

-- Each Gnome comes with cute decorations. Stable and light weight base enables multiple use locations such as table, sofa, bookcase, shelves, mantels and bottle tops. Great additions to your home decor in spring season.

Specially Day Home Decor

----

Unique Design and Perfect Size

-- The design of these cute gnomes compromises brightly love heart, look perfect next to your favorite decorations.

Gnomes Decor Girl Room

----

Perfect Gift

-- The adorable gnome is a great gift and decor for any occasion like Mother's Day Valentine's Day, spring party, wedding, birthday, etc, Create a festive mood and bring good luck.

LIGHTEN UP HOUSE:-The Gnome's body features a warm glowing LED light, powered by CR2032 button battery (not included), which adds festive warm atmosphere.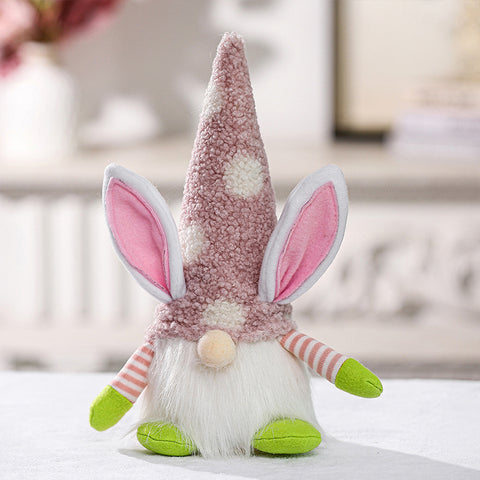 Specifications
Size:Small doll is 25cm long, 12cm wide, and 8.5cm thick;The large doll is 30cm long, 16cm wide, and 10cm thick

Single weight:about 72 grams for a small size and about 103 grams for a large size

Color:Pink, Yellow, Green

Material:His body and hat are made of soft felt, wool for nose, fiber for his long white beard, and a wire in his tall hat for posing! A weighted bottom makes him able to stand on his own.

Powered by:3*CR2032 button battery(not included)
Package Include: