Home
/
Higolot™ Folding Car Travel Back Seat Storage Table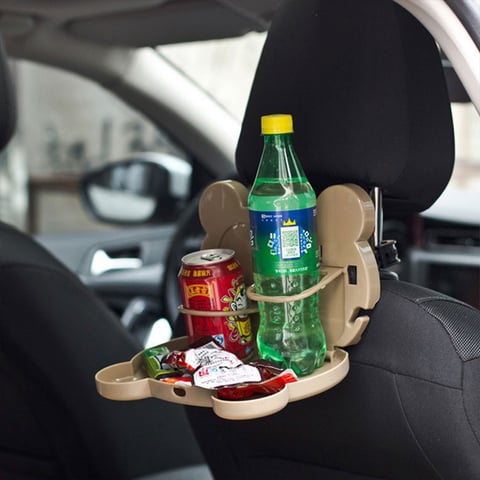 Features:
?〖KEY FEATURES〗?Car Tray Table, Features: Foldable, Drink Holder, Car Supplies,You can place drinks, foods and any small things you want to on it. Foldable and can be gathered when not be used.
?〖MULTI-FUNCTIONAL〗?It makes use of car little space artfully. Whatever things can put into its dustbin of this product such as snack, orangeade and fruit, etc. Can be used as a car restaurant table or a car drink holder during the travelling.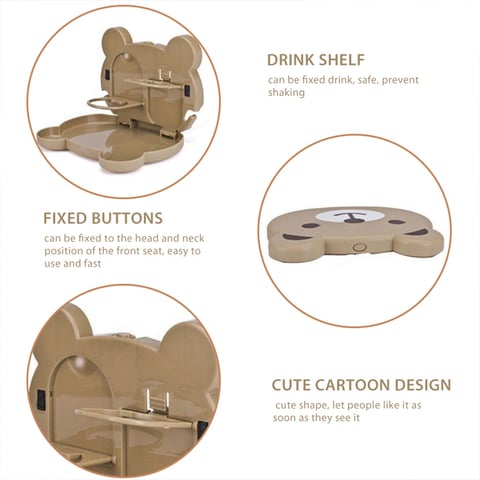 ?〖PORTABLE FOR CARS 〗?lightweight construction of the portable car tray can fit into the back of the car seat when not in use,can be installed on the Steering, Seat HeadrestDrivers, travelers and those who spend a lot of time in the car will love this car table, which will give them a great lunch and work experience, both at work and on the road.
?〖Click the button to open〗?convenient storage, not taking up space.
?〖Selected high-quality materials〗? selected high-quality pp plastic production.
?〖Cute cartoon design〗?charming shape, make people happy at first sight.
Specifications:
Material: High quality PP
Shape: Cat, Panda, Pig, Bear
Size: 24*20*2.5 cm
Package Include:
1*Folding Car Travel Back Seat Storage Table