Home
/
Higolot™ Front Pet Backpack
This high-quality front pet backpack helps you to take your beloved dog or cat together safely and comfortably. Suitable for hiking . camping . shopping . going on bike rides or more activities outside . let your pet enjoy a soothing stroll while keeping your hands free.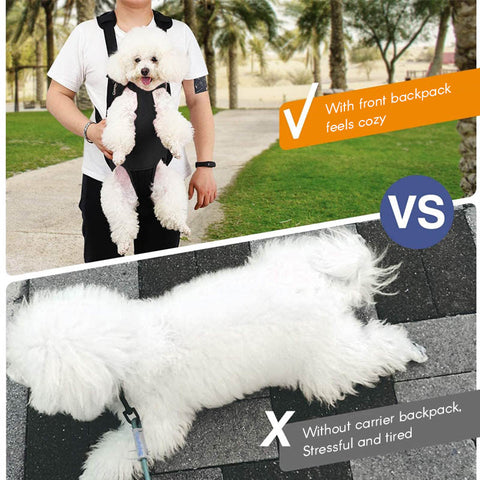 🐶FEATURES:
Easy In and Out: Easy on/off design for quick access and removal with two side zippers to prevent your pet from falling out.
Excellent Ventilation: Plenty of mesh area provides adequate ventilation and keep your pet cool and comfortable.
Comfortable Fabric: Sturdy fabric with sponge padding ensures durability and provides comfort for both you two.
Adjustable Padded Strap: Wider adjustable straps with comfort pads relieve the burden of your shoulder and back.
Leg-out and Tail-out: Thanks to its opening design . let the legs and tail out to ensure comfort for your pets.
Fabric Covered Elastic: Fabric covered elastic provides some flexibility and gentle support to the pet.
🐱SPECIFICATIONS:
Main Material: Nylon . Sponge Padding
Adjustable Padded Strap