Home
/
Higolot™ Mesh Shower Caddy Tote Bag Hanging Toiletry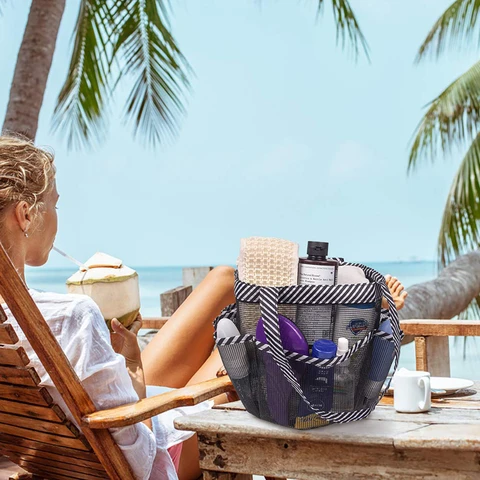 FEATURES
Top Quality- The shower bag made of tough and versatile mesh. Along with the high quality mesh material, the shower tote is also equipped with a handle which can be used to hang the tote on pegs or hooks. The handle has been reinforced for durability.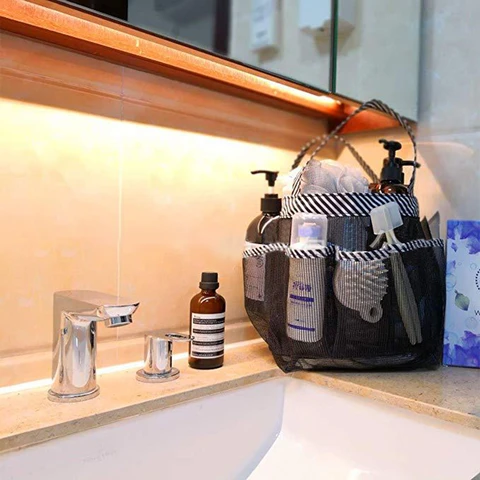 Versatile - Our shower tote has 7 outer compartments and a large one in the center to keep everything you need easily accessible including shampoo, conditioner, soap, razors, toothbrush, comb and keeps them organized and shipshape
Quickly Dry- Quick dry time, just hang mesh shower caddy dorm over the door, showerhead or on a hook. Our college dorm room essentials for girls and boys promotes a longer lasting.
Awesome Gift- This portable shower caddy is compact, lightweight, durable, stylish and the easy carry handle makes carrying the caddy anywhere easy. Perfect for the college, dorm, swimmers, gym members, campers, travelers, mariners and cruisers.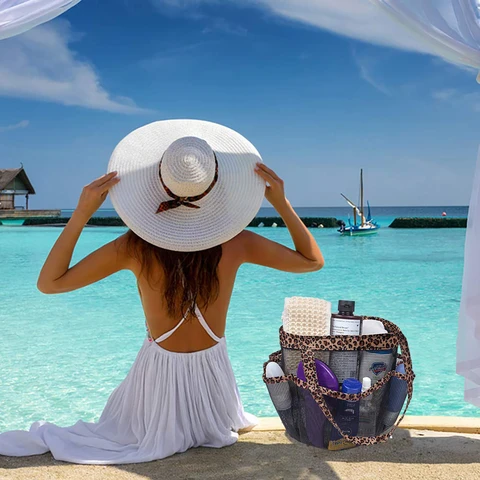 SPECIFICATION
Material: Plastic mesh
Style: Leopard print/Black White Stripe
Dimension: 28cmx25cmx32cm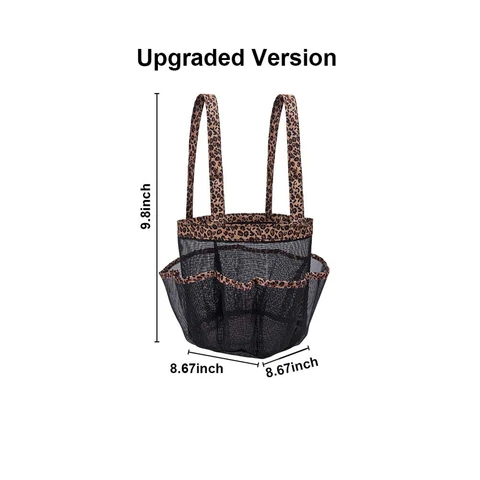 Package includes
1* Mesh Shower Caddy Tote Bag