Home
/
Higolot™ New LED Transforming Dinosaur Car
🚗 Car?🦖 Dinosaur?🧒 This is amazing!
Exercise children's hands-on ability and color discrimination ability, improve logical thinking ability.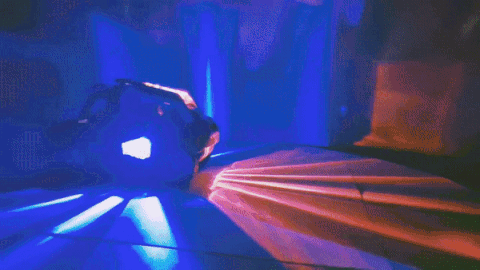 Features
Automatic transformation: It is a dinosaur and a transformer car. The car will run for a while and then it will turn into a dinosaur, and the dinosaur will turn into a car after a short run. The universal wheel will randomly change the direction of travel when it encounters obstacles, and the driving distance will automatically become a dinosaur.
Light and music design: When the dinosaur car is turned on, it will emit sounds, music songs and colorful lights, giving people a refreshing feeling, and can attract children's sensory development and musical talent.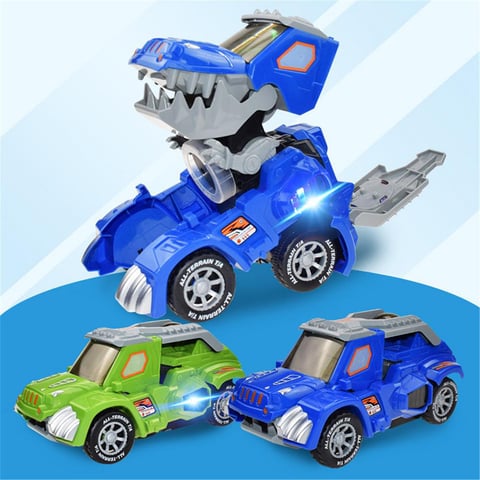 Requires 3 AA batteries: cool roaring sound and LED lighting effect. When the car toy meets, it will automatically go through the obstacles and automatically turn into a dino through the LED lighting music. The lighting can be changed automatically according to the music. This deformed car requires 3 AA batteries. (not included)
Age level: 3 years old and above, please remove the wheel protection device before use. If you don't have to disassemble, the car will not be rotated to drive normally. You can use it as a lamp when you are outside, they are very cool and very attractive.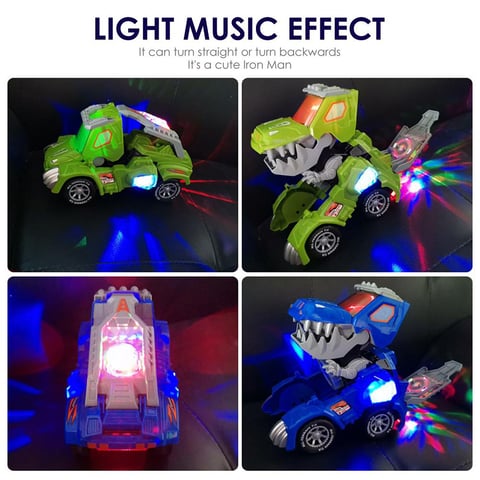 Perfect gift for kids: It moves. He wandered. lights up.When kids see it move, roar, deform and light up, kids can be happy to jump. Perfect choice for birthday gifts and Christmas gifts.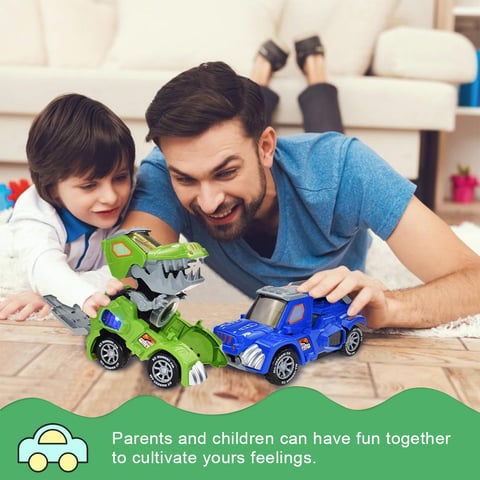 Specification
Material: ABS
Color: Blue,Green
Battery: 3*AA batteries(not included)
Size: 21.8*9.3*11.8cm/8.58*3.66*4.65inch
Expand Size: 25*12*20cm/9.84*4.72*7.87inch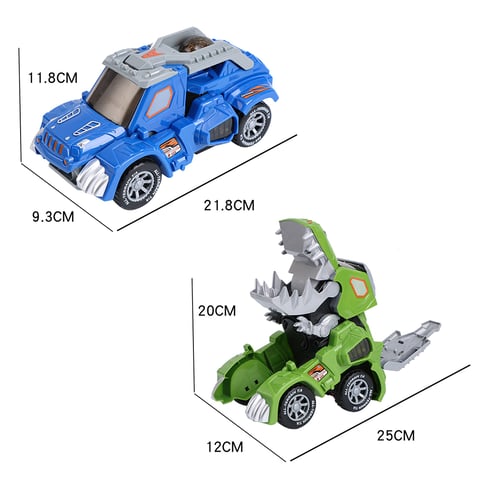 Package Include
1*New LED Transforming Dinosaur Car