Home
/
Higolot™ Professional Miter Protractor
This Professional Miter Protractor eliminates calculations . reduces errors . and provides greater accuracy for a miter cut.
It is easy to use by just simply set your saw to the angle shown on the protractor. Upside down or backward . the reading is always correct. The miter cut arrow and inner scale indicate the exact miter saw setting for an accurate miter joint every time. The single-cut arrow and outer scale indicate the exact miter saw the setting for fitting a single piece to an angle.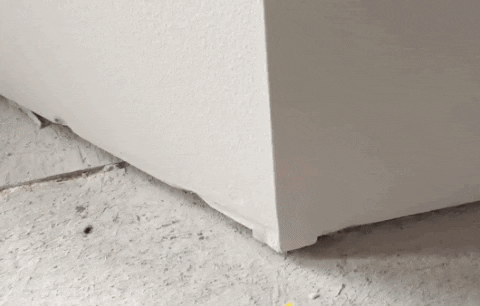 This protractor is ideal for carpentry . plumbers . and all building trades that require measuring and transferring angles. It's also invaluable for home use and do-it-yourself. 
FEATURES
Ensure a smooth and precise operation. Takes error-prone calculations out of the process of miter cuts 

The easy-to-use

 tool that has two laser engraved scales
Miter cut scale transfers readings directly to the miter saw for miter joints
Single cut scale transfers readings directly to the miter saw for butt joints

Made from durable plastic that is practical and portable

S

aves time and reduces waste
SPECIFICATIONS
Type:

Miter Saw Protractor

Material:

Plastic

Dimensions:

185x63x14 mm/7.3*2.5*0.3 in
PACKAGE INCLUDES
1 x Professional Miter Protractor