Home
/
Higolot™ Push Pull Ratchet Screwdriver Set
Are you looking for a screwdriver that can be used in narrow area? Do you want a screwdriver that doesn't strain your hands after long time using
Our Push Pull Ratchet Screwdriver is a semi automatic screwdriver which is easy to use and faster than other manual screwdriver when working.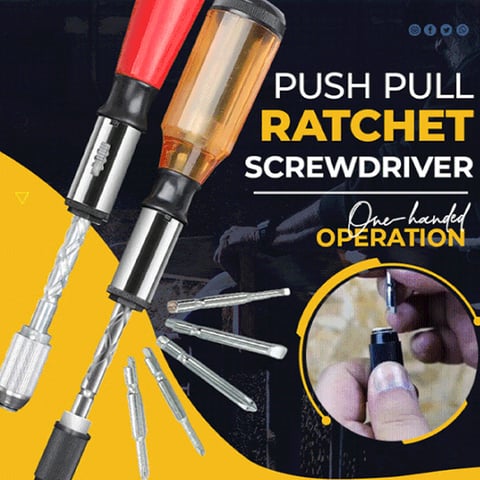 Features:
Push Pull Ratchet Screwdriver:It can easily solves the problems of narrow space, deep screw position, and unreachable screw. One-hand press operation, it can be used in the position while other screwdriver can't.
Semi Automatic Screwdriver:Press the handle, the spiral knife bar will automatically rotate to achieve the effect of tightening or loosening the screw, it's faster than other screwdrivers. These spiral-ratchet models are much easier on your wrists and give your wrist a rest.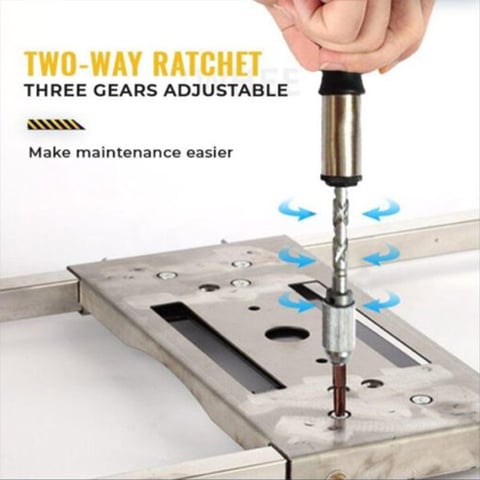 Adjusting Switch:There are 3 modes adjustable: loosen, tighten and fix, easy to use. Suitable for various occasions.
High Hardness Material:Made of chromium vanadium alloy steel, strong and durable. It is small and portable, can be put in your tool box.
Simple Assembly and Disassembly:Simple self-locking type, pull back the lock housing to open the lock and insert the batch head, easy to lock the batch head. The self-locking shell can be fixed when rotating, suitable for handheld using.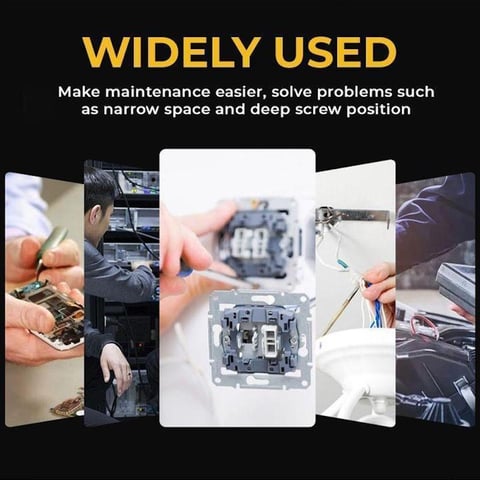 Specifications:
Material: Chrome vanadium alloy steel
Color:Yellow,red
Weight: 144g (red), 124g (yellow)
Length: 29*217mm (red), 34*220mm (yellow)
Package included:
1*Push Pull Ratchet Screwdriver Set(1 push-pull ratchet screwdriver, free 5 replaceable bits)