Home
/
Higolot™ Ultra-Realistic Smash Crab Lure
This is must when you go fishing! Try this smash crab lure . you will have a whole new experience.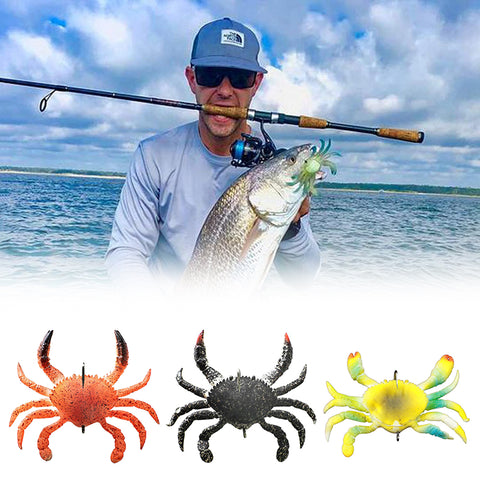 Feature:
- Built TPE tough: The smash crab is manufactured from tough TPE (10X) material to deal with the toughest and hardest hitting fish around. This unique construction allows for ultra-strong . yet subtly realistic life-like action.
- Ultra lifelike action: Made with its tough ultra-realistic material . once cast . the smash crab will flip onto its belly and the legs and claws will vibrate rapidly on the drop to not only attract any fish's attention but to simulate a real crab swimming and crawling. 
- Integrated lead hook: The smash crab comes pre-rigged with a tough integrated hook and lead weight setup which ensures the smash crab always lands belly down.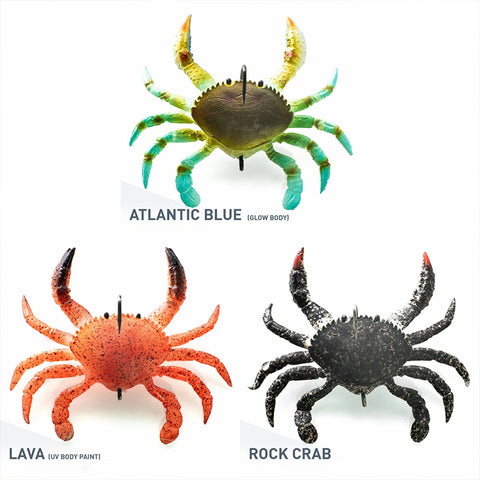 Specification:
- Material: PVC
- Color: Orange . Grey . Green
- Target Species:
   Saltwater: Tarpon . Permit . Redfish . Striped Bass . Grouper . Mackeral . Bluefish . Seatrout . Snapper . Snook . Sunfish
   Freshwater: Muskie . Pike . Catfish
Package included:
1* Ultra-Realistic Smash Crab Lure