Home
/
Higolot™ Varicose Vein Compression Stockings with Zipper
Features:
Highest quality materials and premium craftsmanship for extreme durability. Compression technology applies graduated pressure to boost circulation and help reduce aches and swelling.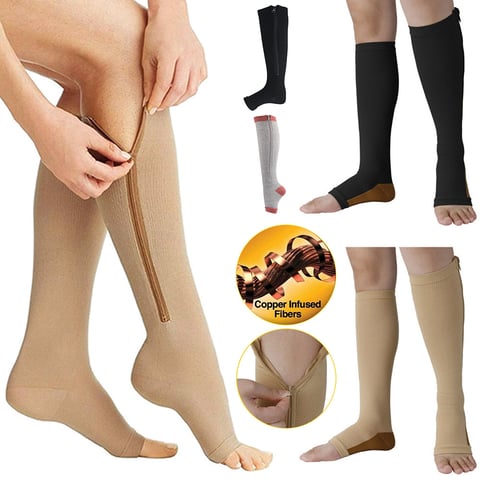 Graduated Compression Zip Socks provides the most compression in the ankle area and less in the calf area, promote blood circulation and oxygen flow, these not only prevent cramping, fatigue, swelling, but also help muscle recovery, spider, varicose veins and diabetic.
Designed to increase blood circulation and prevent leg swelling, energizing your body throughout the day and reduce leg muscle fatigue during activities. Ideal for travel and daily wear. Relieves symptoms of varicose veins As thin and discreet as trouser socks. These anti-fatigue compression socks are the perfect way to address varicose veins, spider veins, or the uncomfortable swelling associated with spending all day on your feet.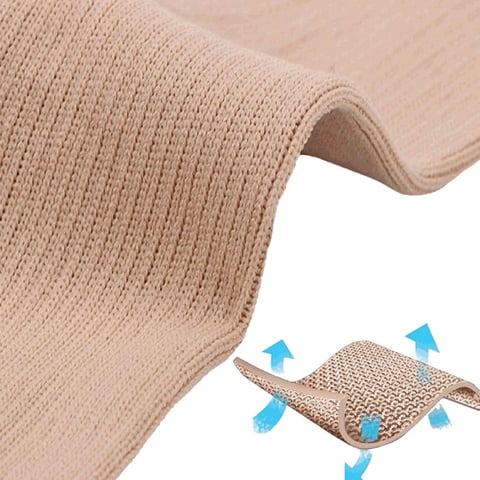 Compression socks are supposed to have a very tight fit. It's recommended that you put them on by turning the inside out except for the toe part, and gradually roll them on. They're perfect for relieving swollen ankles and feet. They even help relieve symptoms of varicose veins and excess fluid retention.
Great gift for runners, basketball players, joggers, athletes, field sports, gym workouts, hiking, tennis, cycling, office workers, airplane travelers, and those on their feet all day. A veritable necessity for anyone working long-hours standing on their feet, or those heavily invested in athletics and a fitness lifestyle.
Specification:
Size:6.6 x 5.6 x 1 inches
Weight: 0.35 Ounces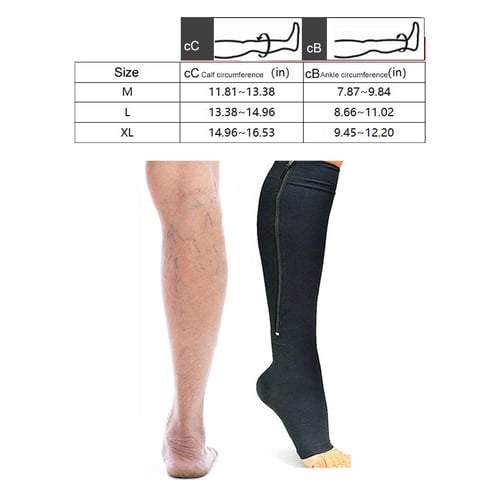 Package Include:
1 pair of Varicose Vein Compression Stockings