Home
/
Higomore™ 360° Power Shower Head
The Shower Head For Real Well-Being And More Power!
Our shower head allows you to have a spa-like experience in the comfort of your own home. It's ideal for you who work for a day, and a few minutes of bathing can relax a tired body. Enjoy luxurious Spa experience with well top high pressure shower head!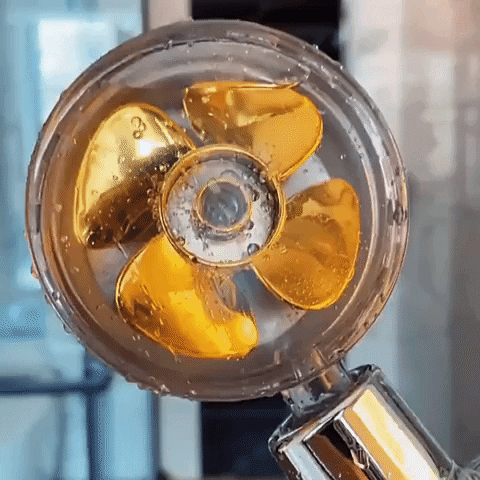 FEATURES:
Massage Effect: The shower head dispenses water in the form of a net water jet that gently touches your body while showering. Relaxes the muscles and promotes blood circulation.
360° Rotation Free Spin: The power shower head can rotate 360° and swing up/down. This allows you to adjust it flexibly and take a shower without having to hold the shower head in your hand.
On/Off Switch: The push button allows you to stop the flow of water from the shower head. It couldn't be easier!
Easy & Quick Installation: Installing the power shower head is as quick and easy as any other shower heads. Everything you need is in your package.
SPECIFICATIONS:
Material: 304 Stainless Steel + Polyethylene (PE)
Size: 3.6 x 10.7 inches (9 x 27 cm)
Weight: 150g
Colour: Blue, Purple, Red, Yellow, Silver, Pink
PACKAGE INCLUDED:
1 x 360° Power Shower Head
1 x PP Cotton 

Filter