Home
/
Higomore™ Chameleon Tape Measure
🎁Buy One For Yourself and One As Gift!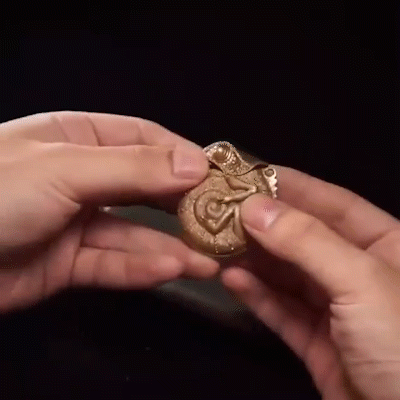 The chameleon is one of the most charming creatures in the animal kingdom. It has survived for hundreds of millions of years under the law of the jungle with two unique techniques, which are color

changing and tongue swiping.

The chameleon is one of the most controversial characters in human society. The chameleon's tongue punch is

a powerful punch

that pushes the limits of known vertebrate muscle capacity. In ancient Greek civilization, it was known as t

he "Khamaileon" lion of the earth.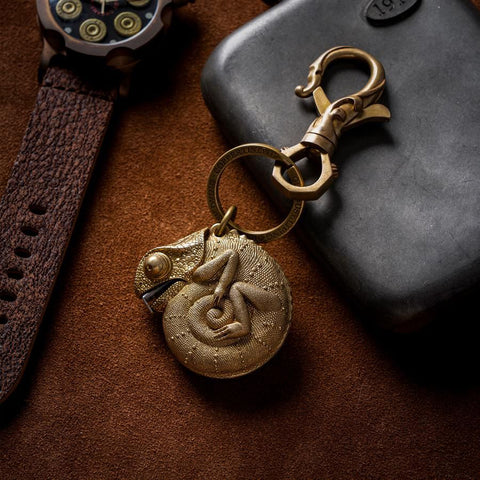 Use the chameleon's tongue to transform into a ruler tape and use it curly round body to transform into a ruler box.

We spend two years to complete this most difficult design. We've made several proofing and revision during this period, such as finding the right core material, optimizing the design of the internal structure, overcoming the weakness of the tape measure, and improving the appearance of animal skin texture. The laborious manual process and the high defect rate made us want to give up. But we still go ahead and presented this beautiful creature to you.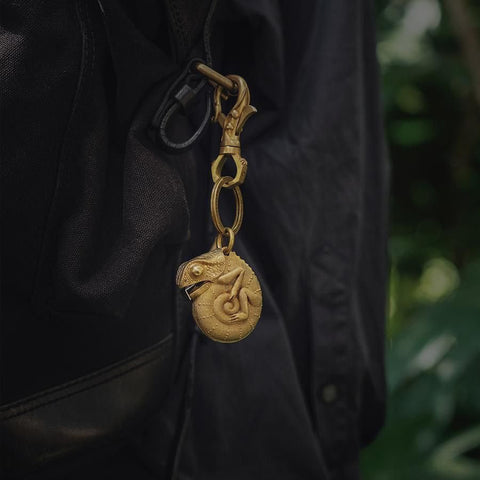 Features:
Each piece is hand-crafted by our skilled artisans.

This chameleon tape is welded to the left and right sides of the structure and has a core embedded in it. Each tape measure has an obvious gap in the middle and a solder joint due to technical limitations.

The ruler core has slightly different tightness in the process of manual assembly, and occasionally has the phenomenon of spring back lag.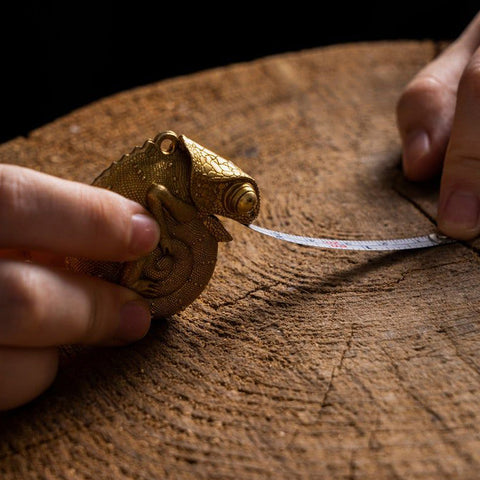 Specification:
Material: Brass
Length: 1.9 inches / 47 mm
Width: 1.6 inches / 40 mm
Height: 0.7 inches / 18 mm 
Ruler length: 6ft / 2 m 

Weight: 100g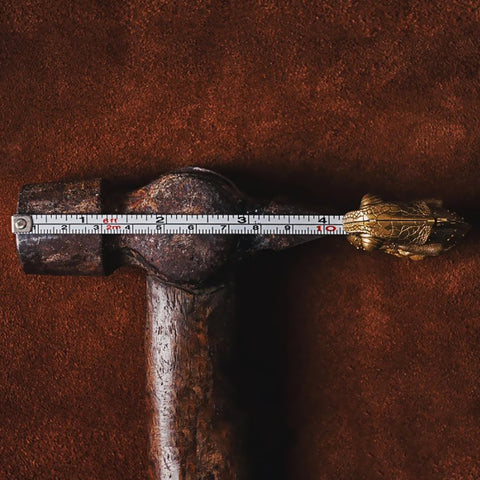 Package Includes: