Home
/
Higomore™ Colorful Unicorn Hair Accessories Holder
Good dreams pass through and gently slide down the ribbon to your kids.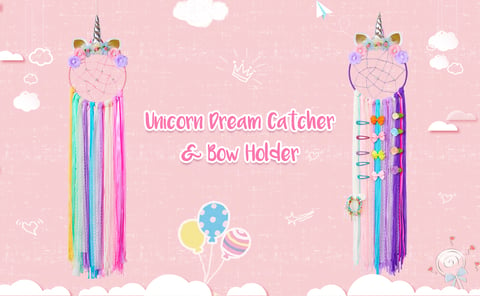 Our unicorn hair bow holder can store clips in various styles such as alligator clips, snap clips, hair bows, even hair ties.
--It's easy to help kids form a good habit of tidying room, keep the room clean.
--Ideal decoration for little girls bedroom, living room.
Features:
Made of comfortable wool and durable wooden strips. Store all kinds of hair accessories efficiently and conveniently. Light weight, suitable for hanging decoration.
Simply design, it's easy for your kids to remove and put them back. Keep a good habit of organizing personal stuff everyday.
Also can be used as a dream catcher, to captures your bad dreams out of the window, allows good dreams to pass, and slides down your child's dreams along the ribbon.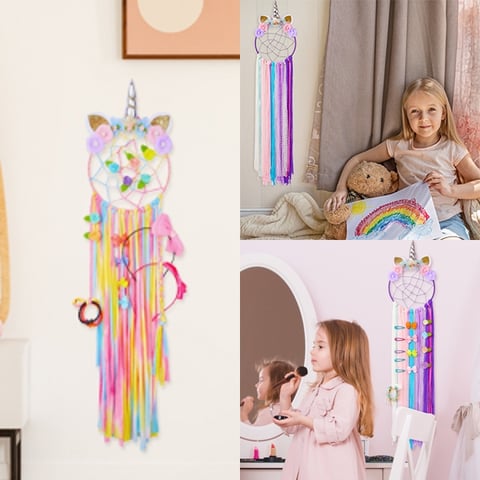 The long rope can fix hair clips of various sizes, and the clips can be easily put on and taken off. If you want to store headbands or hairbands, you can braid the tassels and put the headbands and hoops into them, which is multi-purpose.
While it is convenient to store all hair accessories to keep the room clean and tidy, it can also be used as a wall decoration for a little girl's bedroom, adding a touch of color to the girl's room. Even use it as a decoration for wedding parties.
Specification:
Material: Ribbon, String
Color: White, pink, blue, rainbow 1, purple, rainbow 2
Size: 80*20cm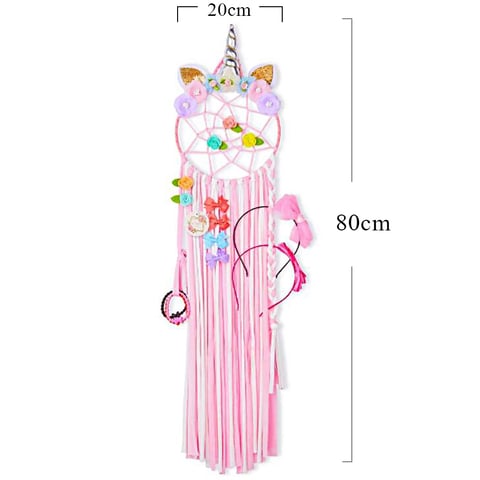 Note: Please note that hair clips and hair bows are NOT included. They are for display purpose only.
Package Included:
1*Colorful Unicorn Hair Accessories Holder