Home
/
Higomore™ Fast Button Tool for T-Shirt Clothes Suit Pants
Are you embarrassed that you cannot find the needle and thread because the button fell?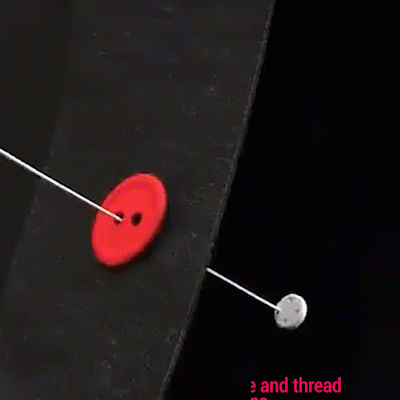 Fast Button No Need To Stitch Buttons
Features:
Quick Button: You can fix any holes button on any kind of fabric without needle or thread. You can sew a button within one minute using Needleless Sew Button.It has a very thin but resistant thread. Once you sew with it, you don't have to worry about falling buttons anymore.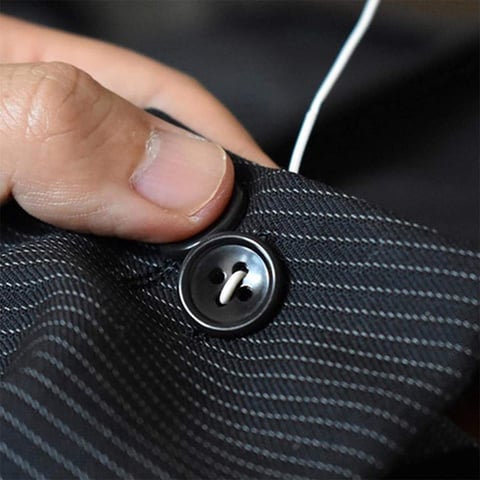 Strong Material: The no-nail adjustable waist buckle strong and durable. It is suitable for all kinds of buttons and for any kind of fabric, it works like a nylon tie,that is sturdy, durable and not easy to get erosion.It won't bend or shatter under finger. Even on an airplane, you can always take it with you. Always useful, easy and fast.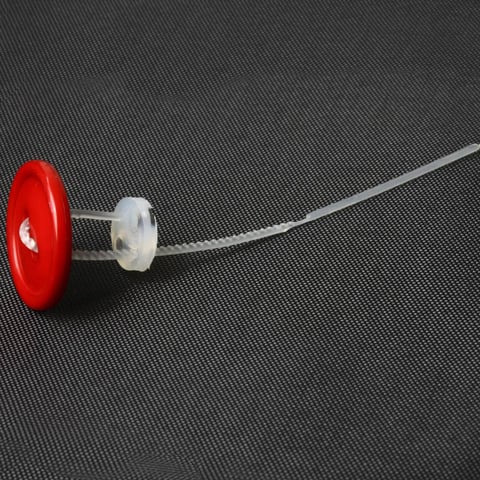 How to Use: It slides under the fabric, passes through the button hole, and locks on a small plate hidden under the fabric.We provide black and white colors to give you more choices and combinations without worrying about color conflicts.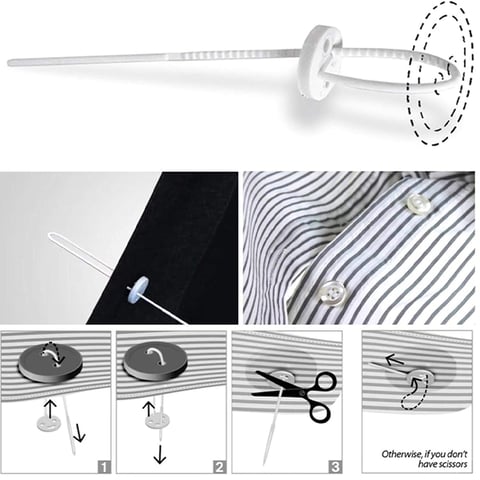 Specification:
Material: premium quality plastic
Length:15cm/5.9inch
Package Include:
10/30/60*Fast Button Tools