Home
/
Higomore™ Memorial Gift Butterfly Ornament
A beautiful memorial decoration, in loving memory of those who are no longer with us.?A perfect remembrance keepsake gift for Mum, Dad, Grandad, Grandma or any your loved ones.
Features:
Memorial decoration: The plaque says "your wings were ready, but our heart were not". Butterflies, flowers and hearts all mean that you miss them. This commemorative decoration is suitable for indoor and outdoor use.
Timeless design: Crafted to a butterfly and heart shape, which represents our strong family bond or friendship. The special design makes it an unforgettable gifts for people.
Garden ornament: It comes with a spike, so it can be easily pushed into the ground. This is a thoughtful memorial gift that can be used as a grave marker, memorial plaque or displayed in amongst plants.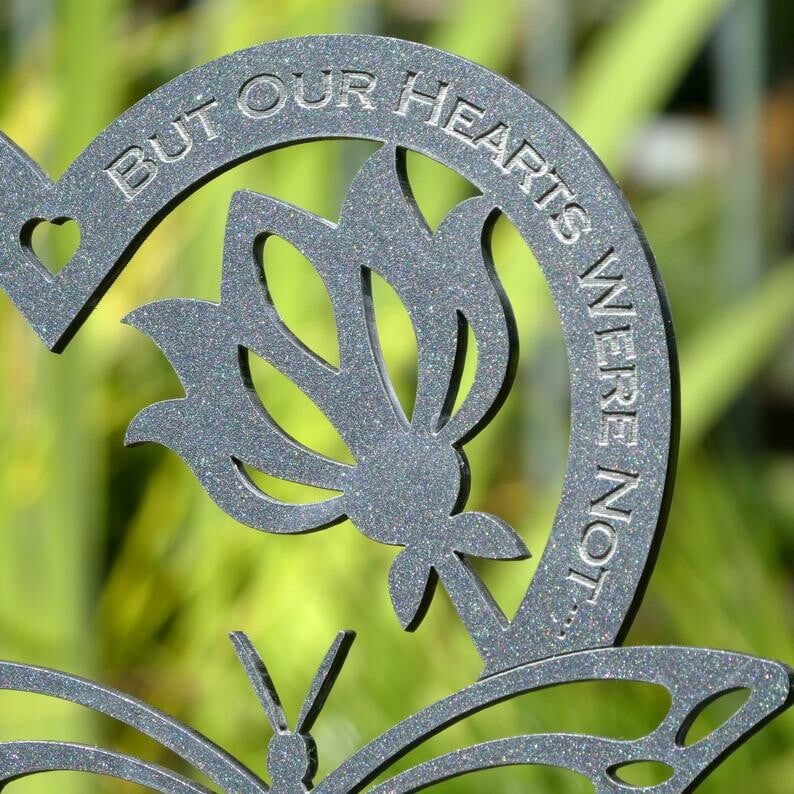 Specifications:
Material: Metal
Size: 161* 137+51mm
Type: Mum, Dad, Mom&Dad, Wife, Husband, Grandma, Grandpa, Brother, Sister, Son, Daughter, Mum&Dad, Granddaughter, Grandson, Best friend
Package includes:
1 *?Memorial Gift Butterfly Ornament