Home
/
Higomore™ Multifunctional Triangular Hanging Strainer
 Keep your sink clean and clogged-free! - an innovative, hygienic mesh that can filter leftovers in the kitchen to avoid the clogging of your sink's drain pipe. 
Features
👍Filter kitchen rubbish effectively - The filter can perfectly loosen the sink blockages caused by residues and other rubbish. And it can prevent hair, confetti, leftover food, cloth, and other debris from entering the sewers.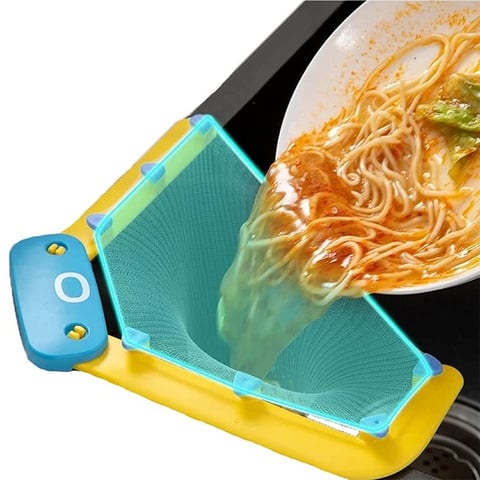 👍Stable and strong load-bearing capacity- The kitchen triangle sink filter frame can be attached with double-sided adhesive tape that can be attached to the sink without leaving any traces. It is easy to disassemble and has a strong load-bearing capacity. You can move to different places on the sink and you won't hurt the wall.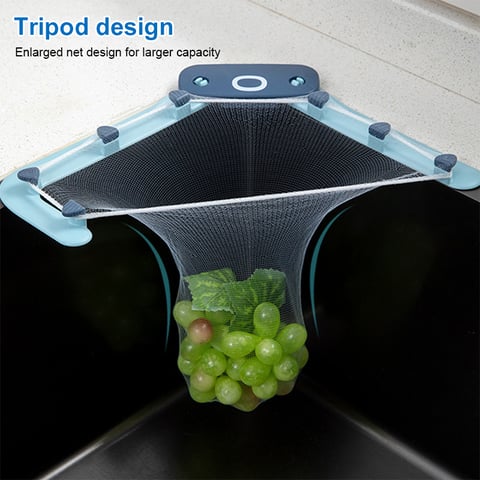 👍Hanging net design- These net filter bags are elastic and flexible, can be easily connected to the 7-point drainage frame and retain their stability. The fine-meshed design catches any small food particles that would normally slip through the filter. After use, you can remove it and dispose of it. The triangular design takes full advantage of the space in the corner of the sink and doesn't take up the extra space in the sink.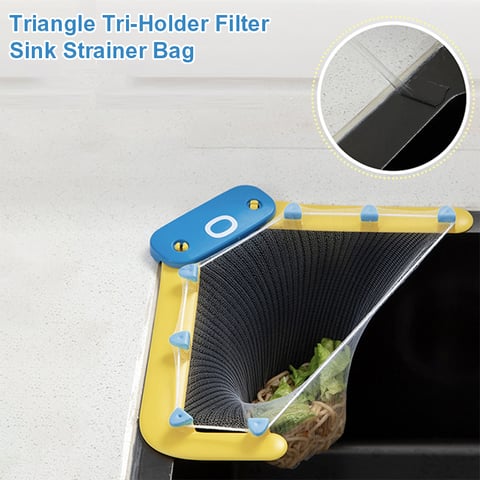 👍Durable and Environmentally Friendly Materials- The sink strainer holder made of PPS material has a triangular design to make it more stable and durable for permanent use. The elastic filter mesh is made of environmentally friendly material that dissolves and protects the planet. You no longer have to manually clean the drain strainer, just carefully lift the mesh bag and throw it away.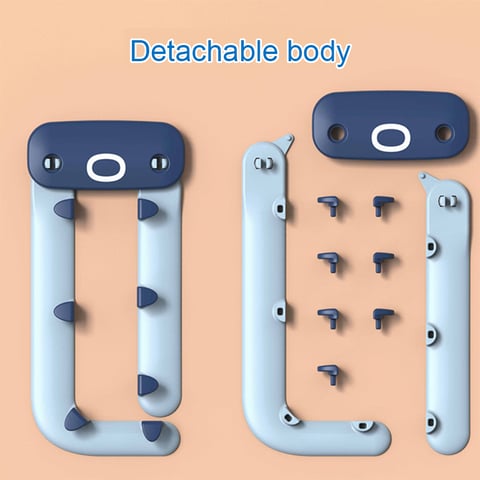 👍Multi-purpose- These kitchen sink strainers can not only be used to filter leftover food, but can also be used to place freshly washed vegetables and fruits after replacing a new strainer bag.
Specification
Material: PPS
Color: blue, yellow, orange
Size: 191*90*15mm/7.5*3.5*0.6 in
Package Include
1*Multifunctional Triangular Hanging Strainer

50*Filter

1*Nano glue