Home
/
Higomore™ Steel Toe Safety Work Shoes
Shield your feet with style and comfort!
Our Steel toe safety work shoes, safety shoes for complete heel-to-toe protection in all extreme conditions!!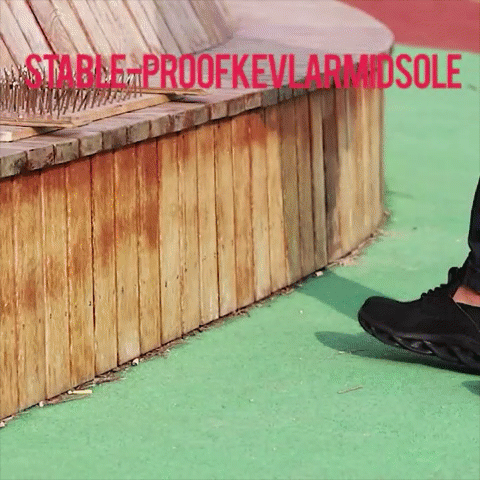 Provided with a kevlar sole and premium steel toe guard, it is the perfect pair for heavy-duty tasks and adventures. Breathable and light fabric allows you to wear them as your day-to-day shoes while guarding you against bulky objects, sharp objects, skidding, or slipping.
Have extra safety and peace of mind wherever you go!
Features:
Indestructible: Capable of withstanding the impact of a 20 kg weight falling vertically from a height of one meter, it can essentially rescue your feet from unknown elements falling on your toes.
undefined
Versatile: Suitable for Sports, Hiking, Camping, and Outdoor Activities. A must-have shoe if you are engaged in Construction, Manufacturing, Factories, Production, Infrastructure Work, Workshops, and Garages.
Anti-Puncture: The middle layer of the sole is pure kevlar, restricting any sort of penetration. Designed to be lightweight and flexible, these safety shoes are so tough that nothing can puncture through them.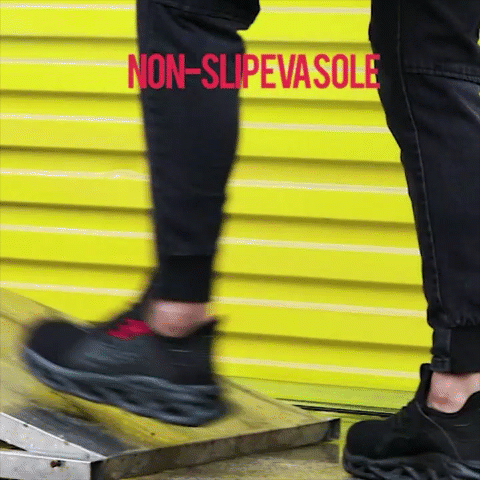 Trendy and Comfy: It also features a comfortable midsole, anti-slip rubber sole for ultimate safety and comfort, and a non-slipping experience. No more uncomfortable bulky boots, these are very stylish.
Premium Quality: Made with high-grade kevlar and steel, ensures sturdiness and durability. The shoes are made and tested by professionals to maximize the safety and security of the feet.
Specification:
Upper: Flying woven upper
Sole: Rubber foam sole
Toe: European standard steel toe
Color: black, gray, green
Size: 36-49
Package Include:
1 pair*Steel Toe Safety Work Shoes