Home
/
Higomore™ The Ultimate Non-Slip Bath Mat
Every Bath In Your House Should Have A Non-Skid Mat.
Transform Your Bathing Experience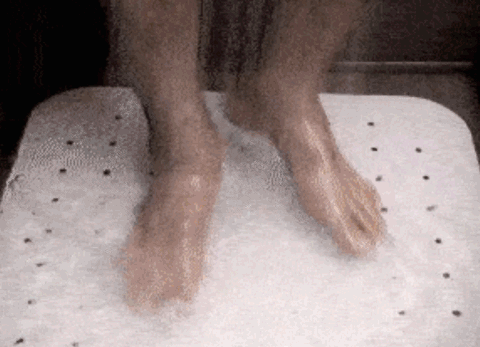 Features  
Prevents Slipping --The soft, chalky texture firmly grips your feet. Plus, the special non-slip layer helps to keep it from sliding on the floor. Absorbed water quickly drains, so your bathtub or shower stays slime-free and slip-resistant.
Unbelievable Drainage = No Water & Soap Build-Up -- The Secure Mat's loofah-like surface has millions of small holes that instantly drain water. You can easily bath on it without worrying about slipping because of water & soap build-up!
Microban Fibers That Inhibit Mold & Mildew Growth -- Traditional plastic bathing mats never drain all the water, making them the perfect breeding ground for harmful bacteria & fungi. With the water drainage features and the Microban fibers that are incorporated into the manufacturing, germs simply can't live on the material.
Soft & Cushiony Under Your Feet -- The Secure Mat's plush texture moulds to the shape of your feet giving you a luxury bathing experience close to a daily foot massage.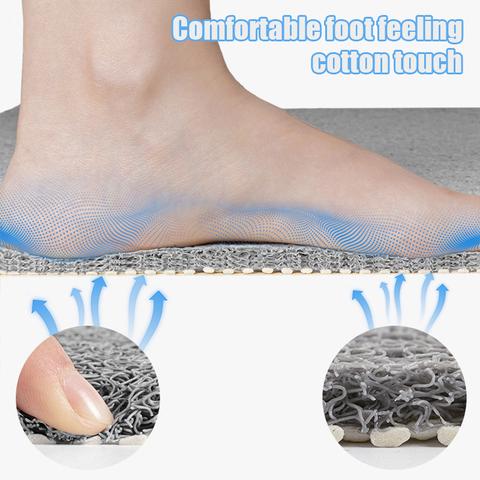 More Safe--These cup-free, non-slippery mats are an essential safety measure in homes with young children or the elderly. Suitable for any residence or commercial setting such as gyms, specialty care facilities, hospitals, and nursing homes.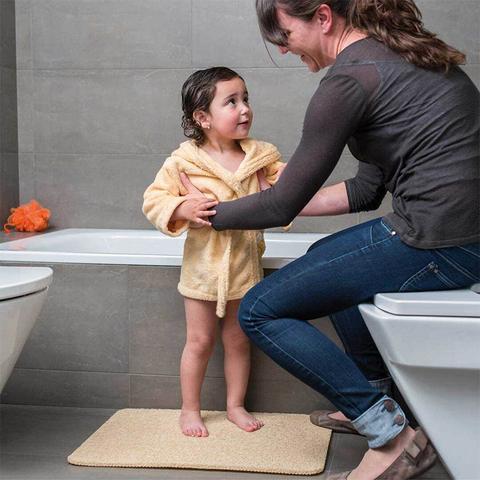 Specification
Material: PVC
Color: Gray,Brown,Beige
Size: 40*60cm/15.74*23.62inch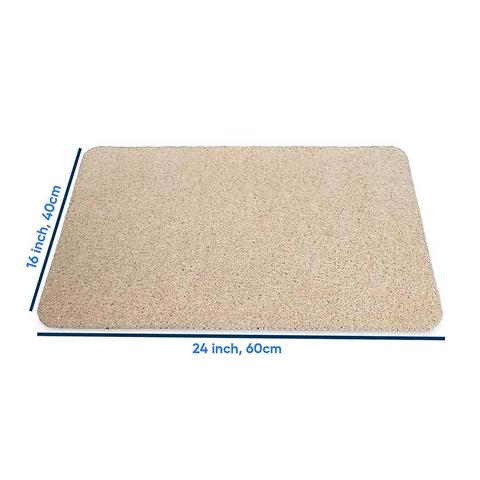 Package Include
1*The Ultimate Non-Slip Bath Mat